Posted by Dancer's Closet on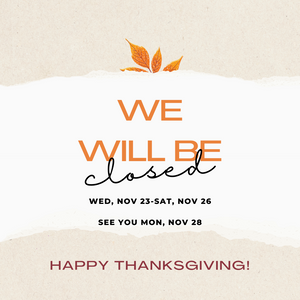 We will be closed for Thanksgiving weekend Wed, Nov 23-Sat, Nov 26. We'll see you on Mon, Nov 28. Happy Thanksgiving!
Posted by Dancer's Closet on
Due to the weather that occurred yesterday, our Round Rock store will be closed until further notice! We need to wait for power to be restored and do some cleanup. We are thankful for everyone's safety, and we hope to be back open soon! Our Westlake store will proceed with normal store hours! 
Posted by Dancer's Closet on